We at Vinayak Impex are offering the best in class services related to Electronics, Furnitures, Plastic & Polymer and Construction. The company is into this field from a very long time and serving our clients since 2009.
Vinayak Impex was established by the Mr. Gopal Agarwal in Jaipur. Today we are rated among the top service provider in our respective business segments. With a team of skilled and expert staff, we are looking for the best way to satisfy the clients in the most possible way. Our main is to give 100% satisfaction to our clients or customers and this is the main reason why we are among the most reliable and renowned providers.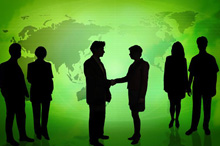 You can also go with our ongoing and completed projects which have been completed by us in the last few years. The entire construction division project which is being completed by us is completely based on quality and innovation. So, if you are looking for the best way to make all your dreams come true then join us for the best and reliable services. All the services and products which are being offered by us are extreme unique and genuine.
You can directly mail us or call us on the below information.
Our main aim is to provide the best service so that our clients may not face any kind of issues. We at Vinayak Impex have number of expert and professional team members, who will give proper and reliable assistance to the customers.
From several years, Vinayak Impex has become the very definition of entrepreneurial and success assurance. We are among one of the most renowned and trusted service provider in Jaipur.